References

"The co-operation between our companies has been going on for more than 25 years, which in itself proves that this cooperation is successful.
Currently, our company mainly and exclusively uses services related to storing and handling our goods for the market needs in the Czech Republic and in Slovakia and since 2018 this has also been the case in the markets in the SEE region. 
We also use the services of foreign and domestic goods transport.
Co-operation in all the above areas is carried out without any issues, the level of services provided, the way they are provided, communication of Lorenc Logistic employees, including the company's management, is at a very professional level. In all respects, this co-operation is beneficial for us and enables our company to ensure flawless deliveries of goods to our customers.
If I should highlight and appreciate one thing, then it is flexibility and "common sense" applied whenever needed."
Ing. Tomáš Vysoký, Finance and Operation Director
Barentz spol. s r.o.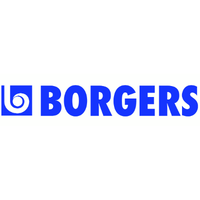 "At Lorenc Logistic, we use inter-plant transport, international transport and outsourcing-warehousing. Co-operation takes place on a daily basis, whether during storage or in-out movements of goods. We value mainly seamless communication, people's willingness, flexibility and professionalism." 
Gabriela Parlásková, Supply Chain Manager, BORGERS CS

"We co-operate with Lorenc Logistic, which is one of the main carriers of SIPRAL a.s., primarily to ensure full-truck transport in the "just in time" mode for our foreign constructions. Another segment of cooperation is securing the supply of our supply chain in the Czech Republic. Time accuracy, quality and the ability to respond immediately and flexibly to our requirements while maintaining a competitive price are the criteria that decide when choosing our transport suppliers. A reliable partner is known when unexpected problems need to be solved. At Lorenc Logistic, we especially appreciate open communications and the ability to offer effective solutions - that is why SIPRAL a.s. has chosen Lorenc Logistic as its main transport partner."
Václav Růžička, Head of Transport, SIPRAL a.s.

"We use Lorenc Logistic to transport biodiesel, animal fat and by-products. The co-operation is without issues. We appreciate helpful and friendly dealings, timely delivery of the product from us and to us, reliability".
Martina Ruláková, Sales department, Temperatior s.r.o.
"We use storage-receipt services and issue of shipments. For cooperation, we appreciate the opportunity to be in constant contact, speed, timeliness of documents, clarity of goods stored in the warehouse. Everything works without problems according to our requirements and to our satisfaction". 
Tomáš Voldán, Customer service manager, METTLER TOLEDO, s.r.o.