About us
Lorenc Logistic, s.r.o., based in Klatov, is an international transportation company with many years of experience. This year marks the 31th anniversary of our entry into this broad and competitive industry. Since its humble beginnings as a small family business, it has grown into a prosperous company. It currently operates several branches in the Czech Republic and one branch in Wloclawek, Poland.
But we are far more than a simple transportation company. We offer a complex array of additional transportation-related services. Aside from our own warehouse network spread out across the Czech Republic, we also offer our own service centre, car wash, fuel station, and metrology. We are also a member of the FOFR transportation system. We can therefore take good care of your shipment during its entire transportation process to its final recipient.
Our real talent lies in specialised transportation. Whether that is transportation of hazardous materials, shipments that fall under the ADR treaty, or any other shipments that require special care. We are licensed to carry out these transportation tasks by a number of certificates that we posses and annually successfully renew.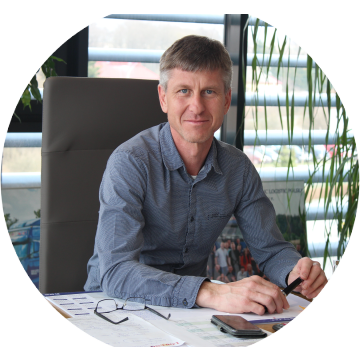 " Business is like a sport. Achieving success requires sacrificing a great deal of time and effort."
                       Václav Lorenc, founder and manager of the company
| | |
| --- | --- |
| 1992 | Company founded |
| 2000 | Logistics facility with service centre, car wash, and administrative building |
| 2005 | Warehouse hall |
| 2018 | New service centre + new administrative building |
Branch Expansion
| | |
| --- | --- |
| 2007 | Brno (Slatina) |
| 2009 | Wloclawek (PL) |
| 2010 | Prague (Kněževes) |
| 2013 | Praguee (branch moved, Kněževes → Rudná) |
| 2015 | Plzeň (Valcha and Štěnovice) |
| 2018 | Brno (branch moved, Slatina → Tuřany) |
| 2019 | Plzeň (branches moved, Valcha → Vejprnice and Štěnovice → Volduchy) |
| 2021 | Praha (branch moved, Rudná → Zdiby) |
| 2022 | Plzeň (Skvrňany) |
| 2023 | Lovosice |